1. LEARN THE BASICS
Emission-Free, Silent, Clean, Portable Power
The POWR2 POWRBANK is an energy storage solution that can be used in combination with diesel or renewable power generators.
The POWRBANK reduces CO2 emissions and adds up to 20 hours of clean, silent energy to temporary power applications. POWR2 maximizes the use of battery power for the electrical load by automatically switching between diesel or renewable generators and POWRBANK stored energy. The result is seamless and sustainable energy for any event, construction site, remote location and beyond. 80% Carbon Offset
Reduce CO2 emissions by up to 80% when compared to running a diesel generator alone.

Quick 4 Hour Charge Time
Full battery charge in less than 4 hours when integrated with a diesel generator.

20 Hours of Clean Energy
Full charge supplies over 20 hours of clean silent energy in typical applications.
2. IDENTIFY OPPORTUNITES
Ideal Use Cases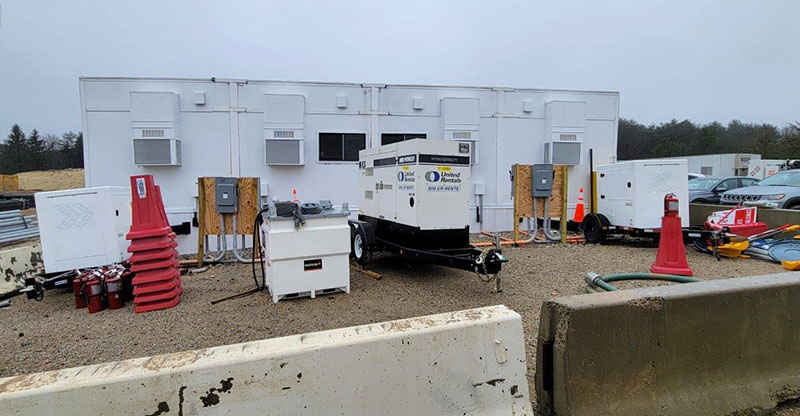 Nighttime Loads (Office Trailers)
A popular use case is keeping construction site security systems running uninterrupted with silent power all night long. With the Powr2 POWRBANK, the office trailers can we powered throughout the night without causing unwanted noise and fuel emissions.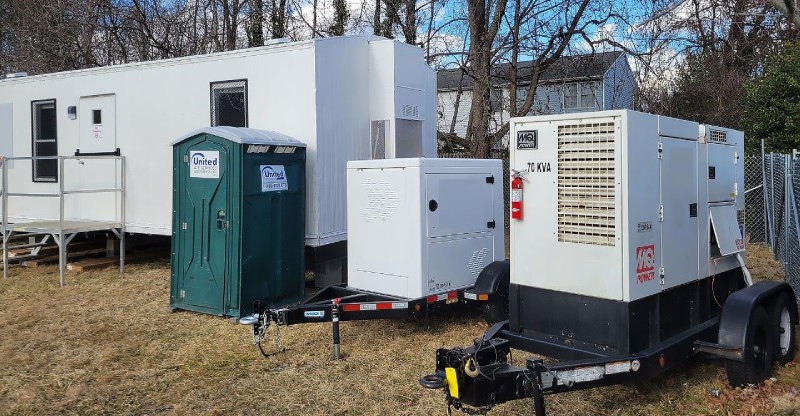 Low Loads 24/7
A generator running 24/7 burns a huge portion of fuel, regardless of a low load. Low loads can potentially damage the engine. With the POWRBANK, the generator can be turned off for 80% of the time, reducing fuel burn and preventing damage.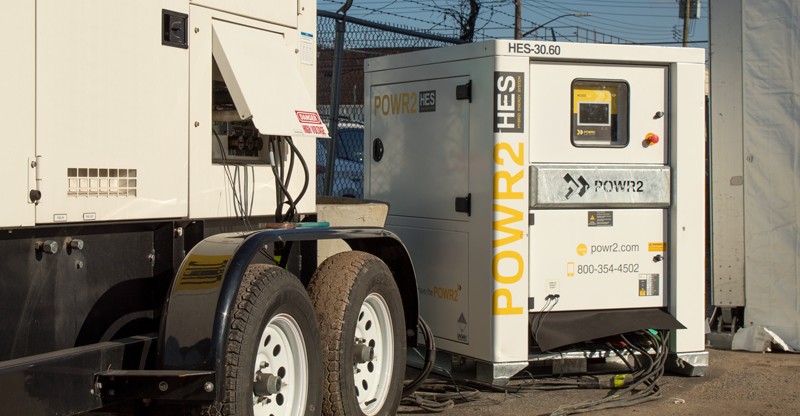 Noise Ordinance
City noise ordinances outline specific hours when noise needs to be kept below a certain decibel. Stored energy from the POWRBANK is discharged completely silently making it the ideal solution to keep power running around the clock while complying with public noise restrictions.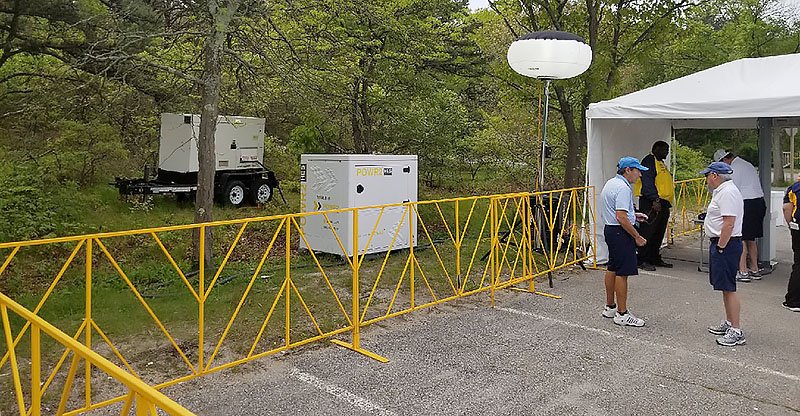 Live Events
Silent power provides a more enjoyable experience for both attendees and hosts. When an event is being live streamed, the POWRBANK prevents audio issues by eliminating generator noise.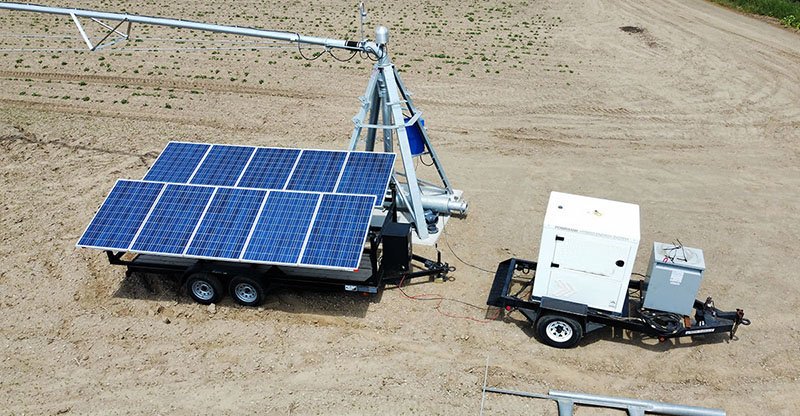 Remote Sites
Remote locations can cause costly challenges when it comes to refueling and maintenance. The POWRBANK eliminates these challenges by lowering fuel need and reducing service frequency.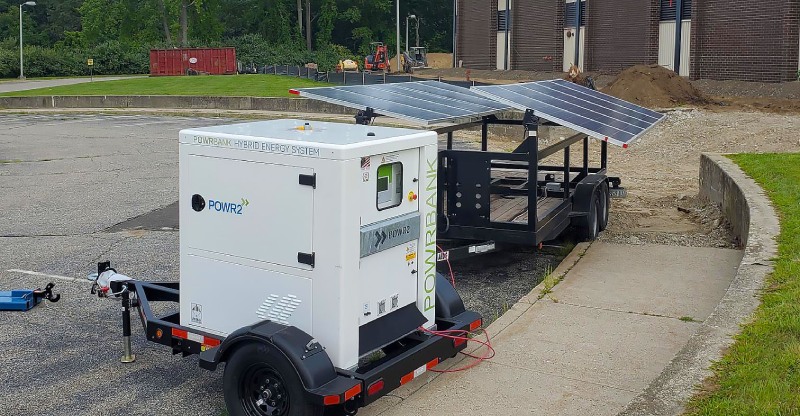 Environmentally Sensitive Sites
As companies look to lower their carbon footprint, the POWRBANK is a great solution to help them make the transition to clean energy and meet their sustainability goals. The POWRBANK reduces emissions at a huge rate.
3. DOWNLOAD SALES TOOLS AND ASSIST CUSTOMERS
Co-branded Sales
and Marketing Resources
FAQs
We Answer Your Questions
How long does the battery last?
This depends on how much power you use and the rating of the HES. So, for our 30kWhr Hybrid Energy Systems unit, assuming it is fully charged when you start, you can get 15 hours at an average of 2kW or 30 hours at an average of 1kW. We use Lithium Ion batteries so that even at high discharge speeds you won't lose available power.
How much power can I get?
We offer a range of alternative ratings that give power outputs from 5kVA to 60kVA from our standard range. We can offer bespoke energy solutions up to 300kVA.
What is the output supply voltage?
Our standard systems come with the following voltage configuration: 120V 60Hz single phase, 120/208V 60Hz three phase.
How noisy is it?
Without a diesel generator running, the energy system is inaudible. There may be some fan noise when the unit is working hard but this is only detectable when you stand very close. Acoustic Pressure: @ 3ft: Trace, @ 10ft: 0
What maintenance is required?
The energy system is virtually maintenance free. Other than making sure the unit is charged up fully and regularly during use and before being put into storage, the maintenance regime is simply that of periodic inspection.
What is the battery service life?
We use the latest Lithium Ion batteries that have an expected life of 10,000 cycles to 70% of the original capacity. So, in a scenario where the unit is at a 70% utilization rate and cycles 3 times per day, the batteries will last well over 10 years.