POWR2 Brings Sustainable Energy to Powergen 2023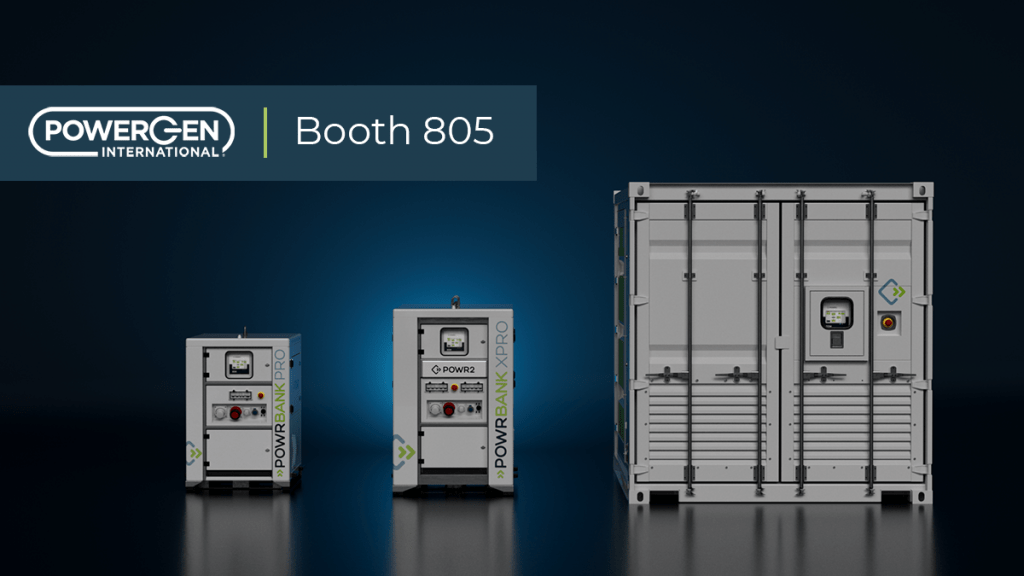 POWR2 is headed to POWRGEN 2023 and bringing the leading technology in zero-emission energy storage solutions.

POWERGEN International is the largest networking and business hub for electricity generators and solution providers engaged in power generation. This year's conference focuses on the clean energy movement and decarbonization. POWR2's POWRBANK, a portable energy storage solution, directly aligns with the headline conference tracks, including:

• Energy storage deployments track focuses on the growing adoption of storage technologies like the POWR2 POWRBANK.
• Environmental and emission controls track focuses on sustainability goals and strategies to meet regulatory requirements. Users can reduce CO2 emissions by up to 80% when using POWRBANKS with diesel generators.
• Decarbonization track focuses on the latest net-zero carbon emission goals, technologies, and solutions. The POWRBANK can be used with renewable sources for a 100% zero-emission solution.

At booth 805, POWR2 will guide conference attendees through the transition to sustainable power. Attendees will learn ways to integrate portable energy storage solutions into common applications like building services and construction, large-scale utility load management, mining and stone crushing, and event operations.

POWR2 will also be unveiling the largest POWRBANK to date, the POWRBANK MAX. Revolutionizing the portable energy storage space, this 500kVA+ solution meets extended use cases for high-capacity equipment. It eliminates generator oversizing, even further reducing CO2 emissions and fuel waste.

Don't miss POWR2 Booth 805 at Powergen International, February 21⁠⁠–⁠23 in Orlando, Florida. Exhibition registration is free with POWR2's PROMO CODE: 10340
More about POWR2 at Powergen: https://powr2.com/meet-us-in-orlando/
About POWR2
POWR2 provides rental-ready, reliable, safe, and emission-free portable power products. Businesses rely on POWR2's portable power solutions to run their operations on clean energy while meeting energy efficiency and sustainability goals. POWR2 solutions are innovative because they drive profit with their cutting-edge technology. POWR2 is headquartered in Bethel, Connecticut with distribution worldwide.