POWRBANK SOLAR – Complete Mobile Off Grid Energy Solutions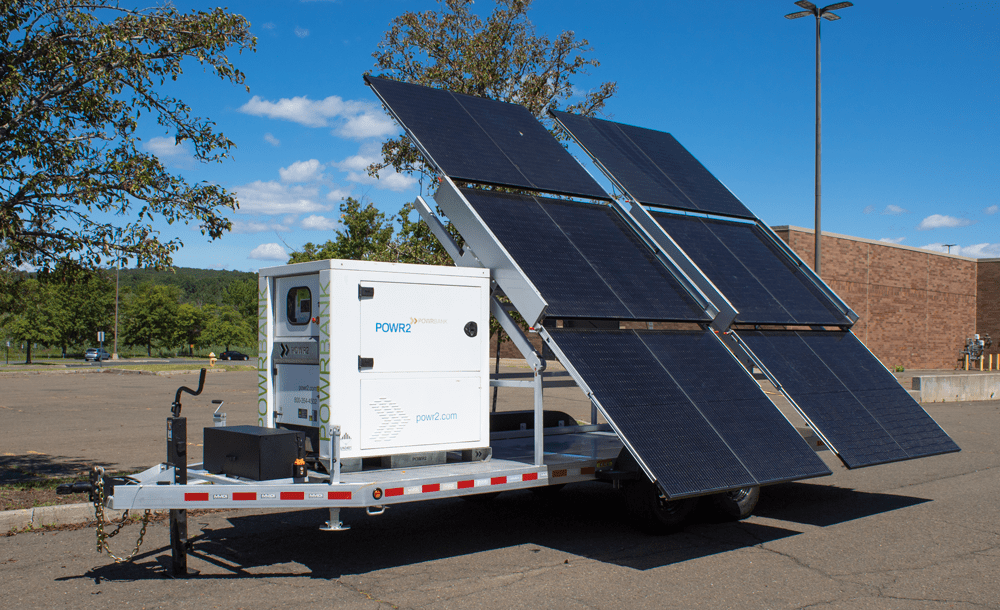 Complete mobile off grid energy solutions. Reduce or eliminate dependence on diesel generators.
The POWRBANK Solar Trailer comprises of 12 X 350 Wp solar panels on a fold out frame mounted on a heavy duty, twin axle, rental ready trailer.
Product Details
Available with or without an integrated POWRBANK Renewable Power System to store energy in safe-tech lithium ion batteries. Add a diesel generator for cloudy days or redundancy.
Single or 3 phase power output. 240v/208v
60kWH of energy storage
Two major challenges in the construction, oilfield, emergency response or events industries are 1 – Space and 2 – Ease of deployment. By incorporating the POWRBANK Renewable Power System and solar panels on a sliding rack, space is minimized and the array can be deployed in minutes. Consider using energy storage and solar panels for complete off grid energy solutions.
Applications
Job sites – office trailer guard shacks.
Oilfields and pipelines – remote generators.
Events – EV charging and anywhere a small generator is used.
Emergency response – temporary housing.
Models and Specifications