The Key to Customer Success – Insight from POWR2's Client Success Manager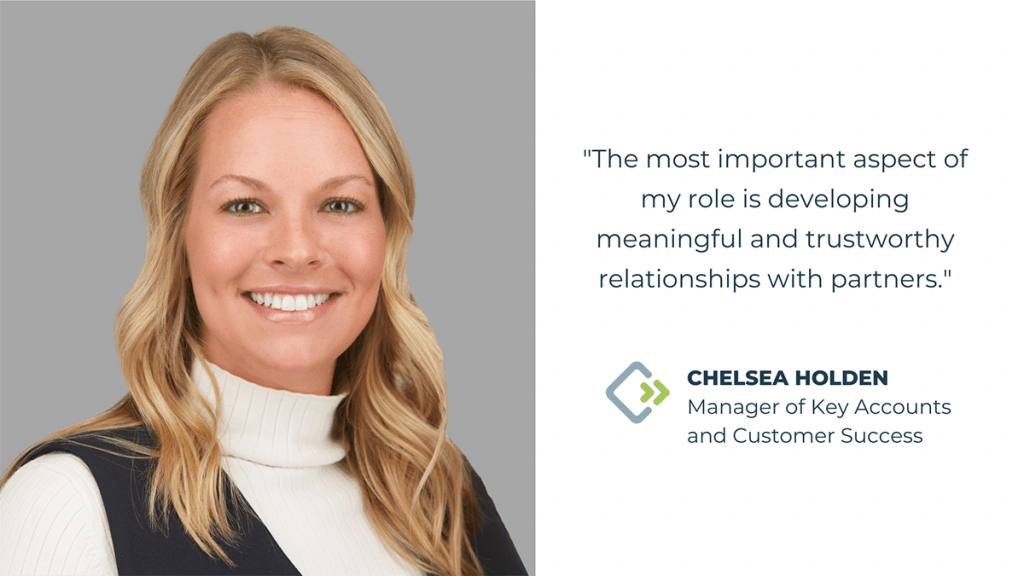 According to Forbes, 68% of customers believe a positive service experience factors on the service representative. Chelsea Holden, POWR2's Manager of Key Accounts and Client Success, prioritizes building customer relationships. It's an important part of her role at POWR2 and it builds clients for the long term.
Client Success Manager – Resource for All Customers
In three years with POWR2, Chelsea has gained tremendous knowledge of POWRBANK energy storage systems. She understands client needs in the rental and construction industries. Chelsea underlines that the most important aspect of her role "is developing meaningful and trustworthy relationships with partners." She adds, "I am a resource for all customers. If the partners are stuck and need help, I am here to guide them through the process."
"POWR2 gives clients a totally different way to think about power. We offer customers an alternative to traditional diesel power in temporary applications. Diesel is associated with a loud engine, expensive fuel, and toxic fumes. POWRBANKs are the opposite. They make your event or job site tranquil and green through silent and clean energy," says Chelsea.
Client Success – Sustainability Ambassadors
Client Success Experts at POWR2 are ambassadors of the company's values and vision. Chelsea is committed to upholding the company's core vision. She helps customers reduce their carbon footprint and make the switch to sustainable energy. Chelsea says, "It is our responsibility to keep the earth healthy and clean for our family, friends, and future generations. If we practice good habits now, it will make a huge impact down the road."
Chelsea values her dynamic work environment, characterized by its fast-paced nature and agile response to new clients and industries. Each has a wide range of sustainability goals. Her clients' commitment to sustainability and adaptability allows them to effectively address their own customers' evolving needs and objectives. Chelsea ensures that clients receive effective sustainable solutions that align with their specific goals and meet their unique requirements.
POWR2 – Adaptability and Proficiency
POWR2's culture embraces diversity and inclusivity. The team works with clients from different backgrounds and industries, who have different objectives. Adaptable professionals navigate this diversity. They ensure that each client's unique goals receive the attention and support they deserve.
"My favorite part about working at POWR2 is the global exposure. I work with customers and co-workers from all regions of the world. Each interaction and project are unique," says Chelsea, "I enjoy traveling to customer sites and trade shows. It's great to meet many of our outstanding clients!"
POWR2's work environment focuses on quality and safety and thrives on responsiveness to clients and their changing needs and goals. The team's commitment to professionalism positively impacts sustainability across the globe and in a wide range of sectors.
Chelsea continued, "I am proud to work with industry leaders. POWR2 supports some of the largest events and data centers, and the future of electric equipment and EV applications."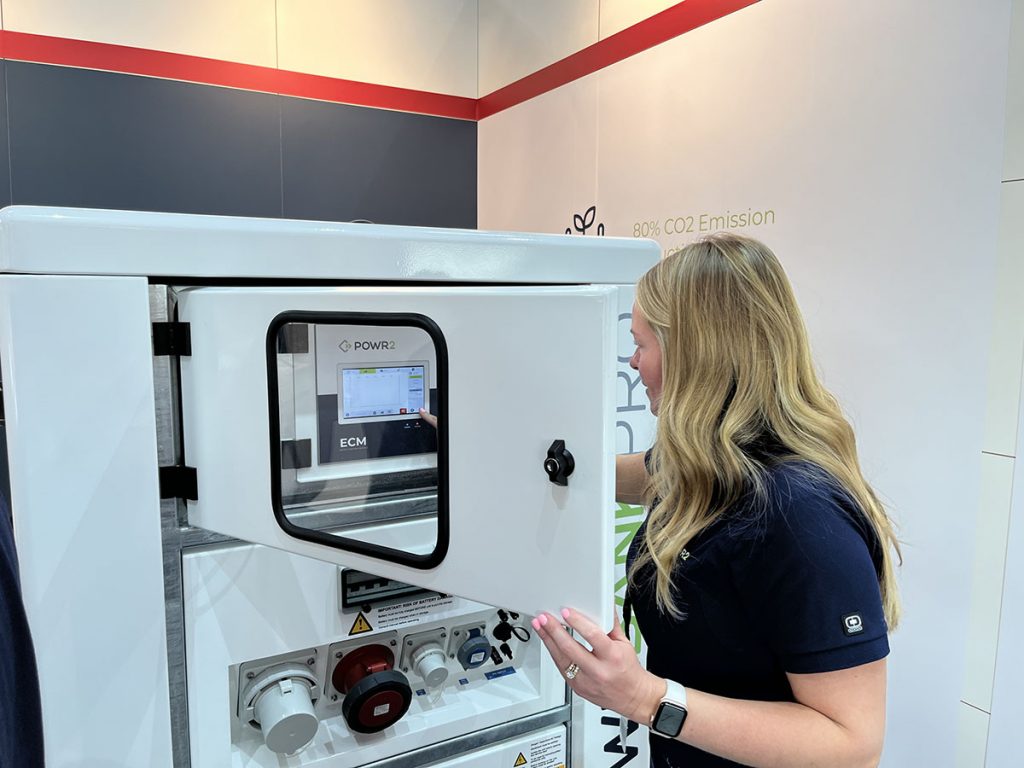 The Future of Energy Storage
"The best thing about the POWRBANK is all the success stories, whether it is reducing emissions or saving on fuel. The customer feedback we get, especially from those who think outside the box, has tremendously accelerated our growth and product development. The POWRBANK is continuously improving and adapting to help achieve sustainability goals," says Chelsea, "I am excited for the future and continuous growth at POWR2 and in the energy storage industry," said Chelsea.
Contact our POWR2 team to learn more about POWRBANK battery energy storage systems.