Strengthening Safety Measures: Dedicated POWR2 Safety Committee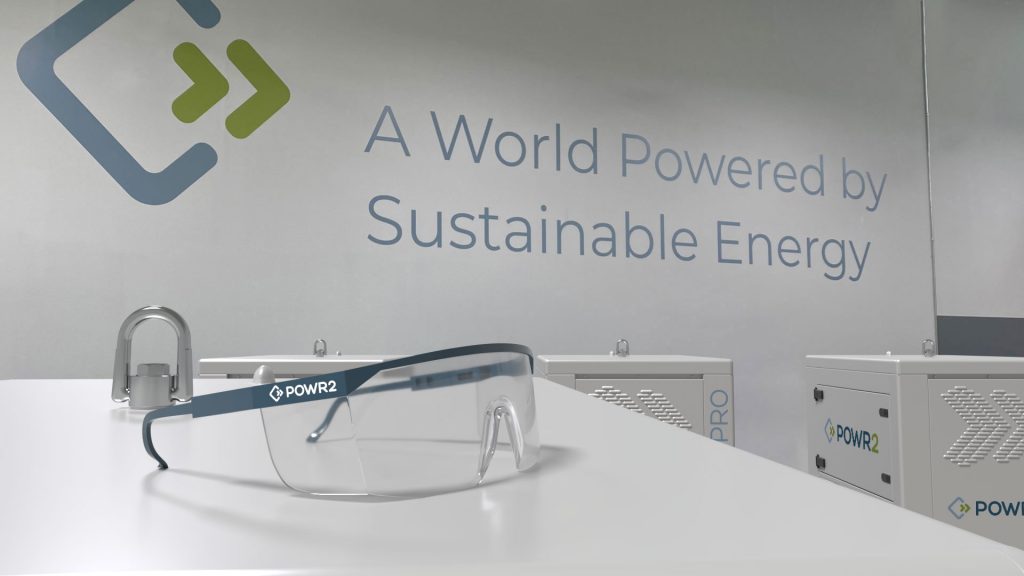 At POWR2, we're excited to announce our newly established internal Safety Committee. The committee primarily focuses on ensuring the utmost emphasis on safety in producing every POWRBANK battery energy storage system.
Brooks Robinson, VP of Operations at POWR2, stated, "Safety has always been a top priority at POWR2. Establishing a formal committee emphasizes that focus by providing a visible body that can be approached for safety or health concerns, suggestions, and other types of feedback. It encourages and motivates employees to follow safety standards and signals to them that the organization is taking measures to protect their wellbeing."
Keeping Safety Top-of-Mind:
The Safety Committee provides a centralized platform for addressing procedures, offering guidance, and promoting a culture of safety at POWR2. The structured channel makes it easy for employees to share ideas and contribute to the overall safety of the organization.
The Safety Committee is the point of contact between employees and management. It ensures effective communication of safety concerns and feedback to management, prompting responsive and appropriate actions. This promotes open communication and empowers individuals to actively participate in the safety process.
Focused Coordination and Dedication:
As the Safety Committee deals solely with safety-related matters, it ensures that safety is not an afterthought, but a core aspect of POWR2's battery energy storage system assembly operations and field service team. The dedicated efforts of the members demonstrate that safety is a priority and instills a sense of accountability within the organization.
Promoting Compliance and Well-being:
The Safety Committee encourages and motivates employees to adhere to safety standards. When employees witness a dedicated committee coordinating safety-related activities, it strengthens the significance of following established safety protocols.
"Employees understand that their well-being is valued and that POWR2 is actively taking measures to protect them," said Cathy Padula, Human Resources Director at POWR2. "This fosters the well-being of the workforce and reinforces POWR2's commitment to maintaining a secure work environment."
The committee crucially promotes workplace safety through best practices, safety training, and heightened hazard awareness. It facilitates workplace inspections to identify potential risks and recommends appropriate control measures to mitigate them. In case of an accident, the committee investigates to find causes and develop preventive measures against similar incidents.
Safety Focus – Advantage to Customers
POWR2 is implementing comprehensive measures to ensure that each product you receive reflects an unwavering commitment to upholding the highest safety standards. With a dedicated team focused on safety, we're taking measures to ensure that each product meets industry safety standards. Your peace of mind is our top priority.
By establishing a Safety Committee, we are fostering a culture of safety within our organization. Our employees remain devoted to continuous training and exhibit motivation in adhering to safety protocols, guaranteeing your reception of the safest products achievable.
Contribute to a Sustainable Future – Discover POWR2 Portable Power Solutions
About POWR2