POWR2 Marks 5 Years of Unparalleled Innovation and Growth in Battery Energy Storage System Technology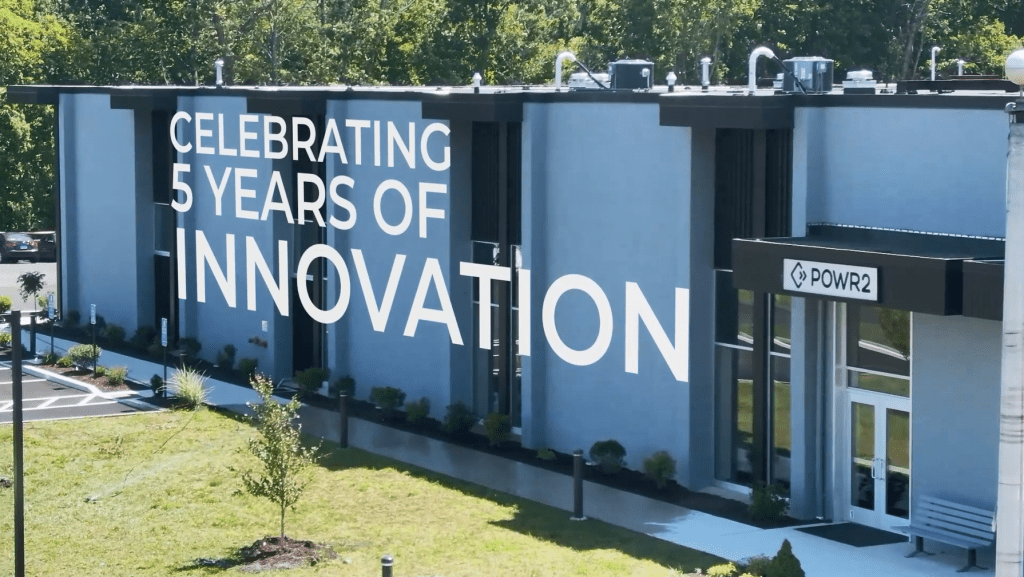 POWR2, a pioneering force in the battery energy storage industry, is proud to celebrate its 5th anniversary of continuous advancements in technology and innovation. Since its inception, POWR2 has been at the forefront of portable energy storage solutions. POWR2 has achieved triple-digit growth year-over-year and established a global presence across 16 countries.
In five years, POWR2 has revolutionized temporary power, introducing sustainable mobile power solutions to equipment rental, construction, events, and film/TV industries.
From reducing CO2 emissions and operating costs on construction sites to providing emission-free, silent power for large-scale events, POWR2's portable energy storage systems have proven paramount.
Key Achievements:
Temporary Power Innovation: POWR2 has been at the forefront of advancing mobile battery energy storage system technology to reduce CO2 emissions in temporary power applications. The company's commitment to research and development has led to the introduction of cutting-edge BESS (battery energy storage solutions). These solutions help companies reach their sustainability goals.
POWR2's innovative partnership approach eliminates confusion and defines a clear path forward for clients. POWR2 works hand-in-hand with customers to develop bespoke solutions to meet their company's unique objectives.
Triple-Digit Growth: POWR2 has experienced remarkable triple-digit growth year after year. This is a testament to the market's recognition of POWR2's exceptional products and services. This growth reflects the trust placed in POWR2 by customers, partners, and stakeholders.
Global Expansion: With a presence in 16 countries, POWR2 has established itself as a global leader in battery energy storage. Top equipment rental companies worldwide, including United Rentals, Aggreko, Boels, Garic LTD, Kennards Hire, Woodlands Power, Blue Diamond Machinery, and many more, trust POWR2's BESS technology. POWR2's global presence enables catering to diverse energy needs worldwide, fostering a sustainable and resilient future for customers internationally.
Exclusive Technology – Battery Paralleling: POWR2 features groundbreaking battery paralleling technology. This exclusive advancement enhances the scalability and flexibility of energy storage systems. This proprietary innovation sets POWR2 apart as a trailblazer in the industry.
"As we commemorate our 5th anniversary, we reflect on the remarkable journey that has led us to this milestone," said Tim Doling, Co-Founder and Director of Innovation at POWR2. "Our commitment to sustainability, innovation and customer-centric solutions has been the driving force behind our success. We are grateful for the trust and support of our customers, partners, and team members who have been instrumental in our journey."
About POWR2
POWR2 is a leading innovator of portable power solutions. These solutions help businesses run their operations on clean energy and meet their energy efficiency and sustainability goals. ​POWR2 clients are leading companies that select the most effective ways to increase operational efficiency. For this reason, POWR2 is constantly innovating to bring advanced battery energy storage system technology to the industry. The transition to sustainable energy can be overwhelming, especially given the options available. Selecting the wrong brand can be detrimental to business. This is why POWR2 is committed to a partnership approach. A seamless process avoids confusion and eases concerns. 
Visit POWR2 or join the conversation on our LinkedIn page, and let's simplify sustainability.