Introducing POWRSYNC: Revolutionary Parallel Battery Operation for Combined Power Output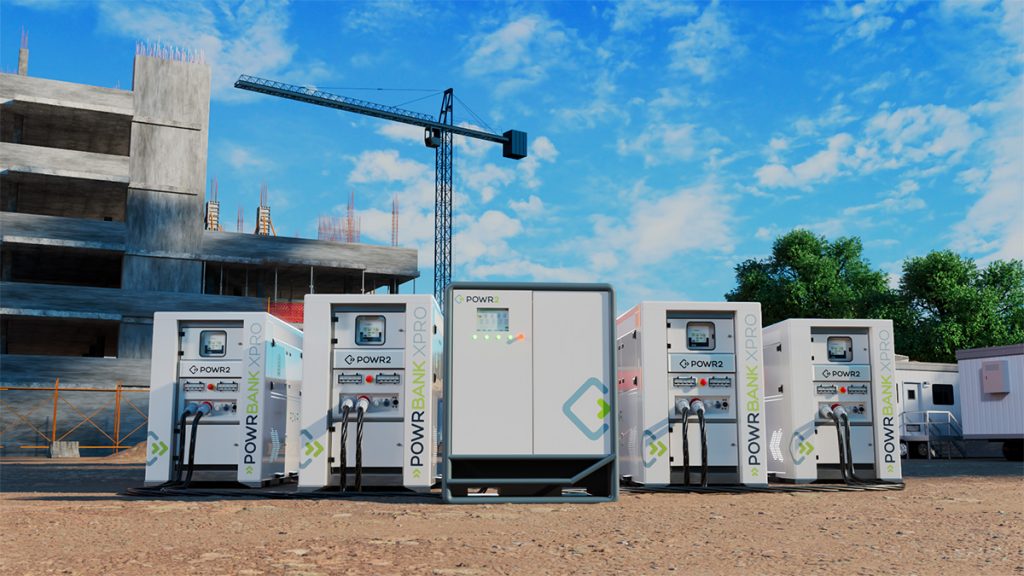 July 18, 2023, Bethel, CT – Today, POWR2, a leading innovator in battery energy storage system technology, is proud to unveil its latest breakthrough product, the POWRSYNC. Designed to empower users with increased power output and storage capacity, POWRSYNC enables the seamless operation of POWRBANK batteries in parallel. When reliability and uninterrupted power are paramount, POWRSYNC offers a game-changing solution.
The POWRSYNC cutting-edge device creates a parallel battery system to harness the combined power of multiple POWR2 POWRBANKs. By utilizing advanced technology, users can effortlessly connect up to four POWRBANK batteries, whether they are of the same model or different capacities.
The POWRSYNC is ideal for large applications or applications with fluctuations in load levels such as submersible pumps and motor starts. As power demand changes throughout the day, the POWRSYNC ensures a stable power supply. When demand increases, the POWRSYNC balances the load between multiple POWRBANKs to meet the peak demand. POWRSYNC increases storage capacity, efficiently storing and deploying excess power during peak demand.
"As leaders in battery energy storage technology, we are thrilled to introduce POWRSYNC to the market," said Toby Nunn, CEO at POWR2. "POWRSYNC represents a major advancement in battery technology. Whether it's for critical infrastructure, construction sites, or outdoor events, POWRSYNC offers a reliable and convenient solution when more power is needed."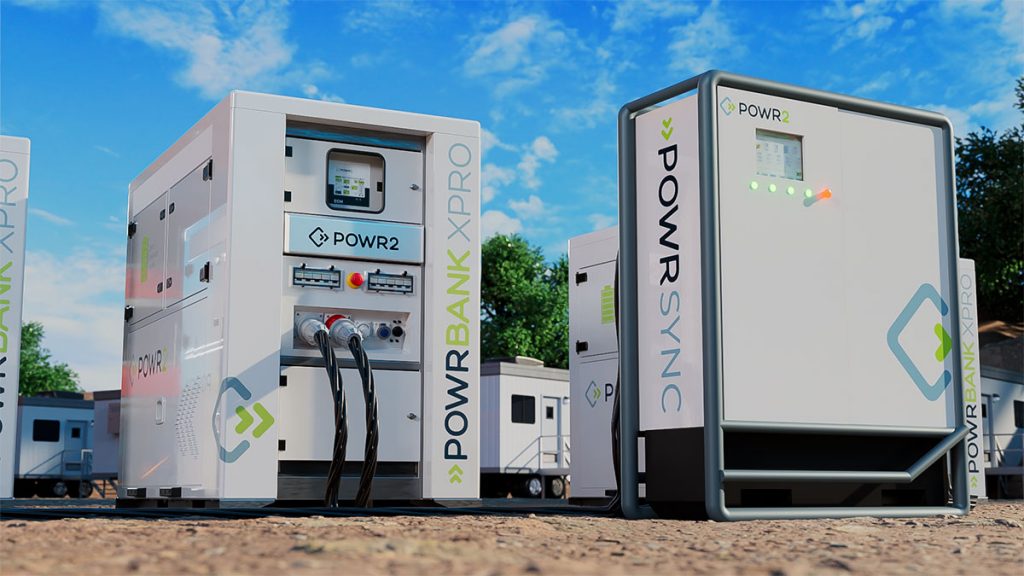 Seamless Parallel Battery Operation
POWRSYNC synchronizes multiple battery energy storage systems, allowing them to function individually, or in unison to deliver greater power output. Users can tap into the combined energy of the batteries to effortlessly power even the most demanding devices and applications.
Intelligent Battery Management
Equipped with intelligent battery management, POWRSYNC ensures optimal battery energy storage system usage. It actively monitors the load and the charge levels of connected batteries, guaranteeing consistent and efficient operation.
POWRSYNC uses advanced automated PLC (Programmable Logical Controller) & HMI to synchronize the input power, providing ease of use and system management. It synchronizes up to 4 POWRBANKs with the generator and transfers the maximum extracted power to the load.
Versatile Compatibility and Convenience
POWRSYNC is designed for user convenience. The intuitive interface and straightforward setup process allow for easy integration into existing power systems. Users can effortlessly connect and disconnect batteries, making it a versatile solution for various applications.
The POWRSYNC allows POWRBANK fleet owners more flexibility of use and greater potential ROI.
For more information about POWRSYNC, please visit POWR2.com or join the conversation on our LinkedIn page.
WEBINAR, Aug 3rd: Unleashing POWRSYNC: Power of Parallel Battery Systems
REGISTER TODAY
About POWR2
POWR2 is a leading innovator of portable battery energy storage solutions that help businesses run their operations on clean energy and meet their energy efficiency and sustainability goals.​ Cutting-edge technology from POWR2 drives profitability and sustainability. With a focus on reliability, efficiency, and sustainability, POWR2 is committed to pushing the boundaries of energy storage technology to meet the evolving needs of industries and individuals. POWR2 is headquartered in Bethel, CT with distribution worldwide. Visit POWR2 or join the conversation on our LinkedIn page.