POWRBANK MAX Wins Rental 2022 Editor's Choice Award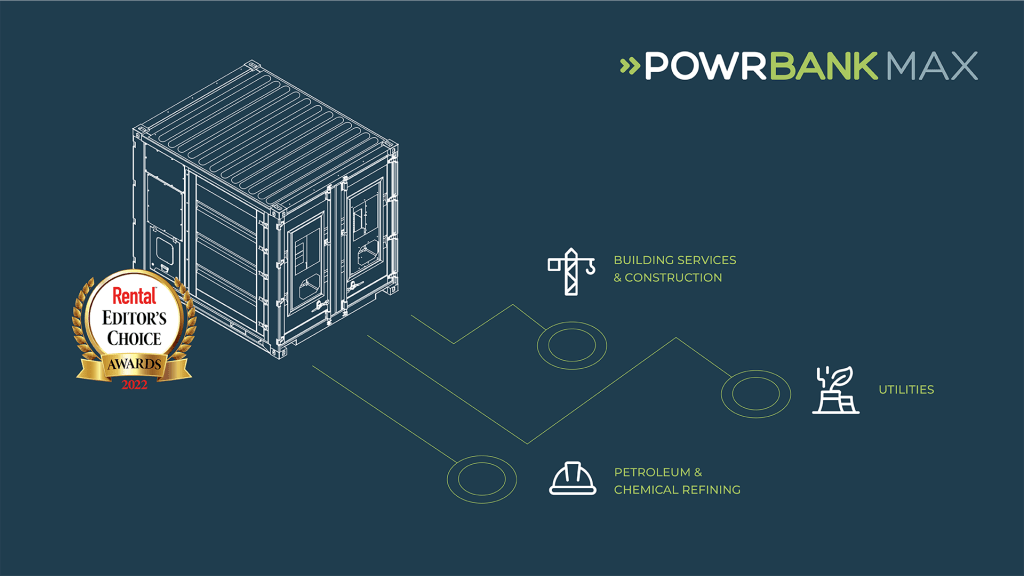 Rental, the nationally recognized magazine serving rental equipment professionals, has named POWR2's POWRBANK MAX energy storage system as one of the Rental 2022 Editor's Choice Award winners.
The 2022 Rental Editor's Choice Awards represent the equipment rental industry's best products gaining interest from end-users and rental professionals alike. The awarded products, exhibiting innovation and utility, were chosen based on submitted nominations and audience engagement during a 12-month period on ForConstructionPros.com and narrowed down by the editorial team and advisory board.
The POWRBANK MAX is a rental-ready, emission-free, portable energy storage system. As the largest POWRBANK yet, the MAX uses clean and silent energy storage for even more temporary applications.
POWRBANK MAX Energy Storage System – 500kW and Increasing
Offering up to 500kW of power and increasing, the POWRBANK MAX will be able to handle large loads including, but not limited to, tower cranes, pumps, and hoists. When equipment of this size is first powered on, there is a large spike in power demand but only for a short period of time. In the case of a tower crane, they are often starting and stopping. The POWRBANK MAX eliminates generator over-sizing by handling both the peak demand at engine start-up as well as the low loads.
"We're thrilled to showcase the winners of the 2022 Editor's Choice Awards," says Rental Editor Sarah Webb. "Despite facing several hurdles over the past few years, the rental industry is going strong, and this year's winning products include innovative features that help rental company owners contend with those challenges, become more efficient, and boost their bottom lines."
"We are honored to be recipients of the Rental 2022 Editor's Choice Award", says POWR2 CEO, Toby Nunn. "The power capacity of the POWRBANK MAX will accelerate CO2 emission reduction, helping rental companies and their customers achieve their sustainability goals."
The widespread availability of the POWRBANK MAX is expected in 2023. Initial sizes are anticipated to be 250kW and 500kW with flexibility in storage capacity.
Interested in the POWRBANK MAX? Sign up to receive updates: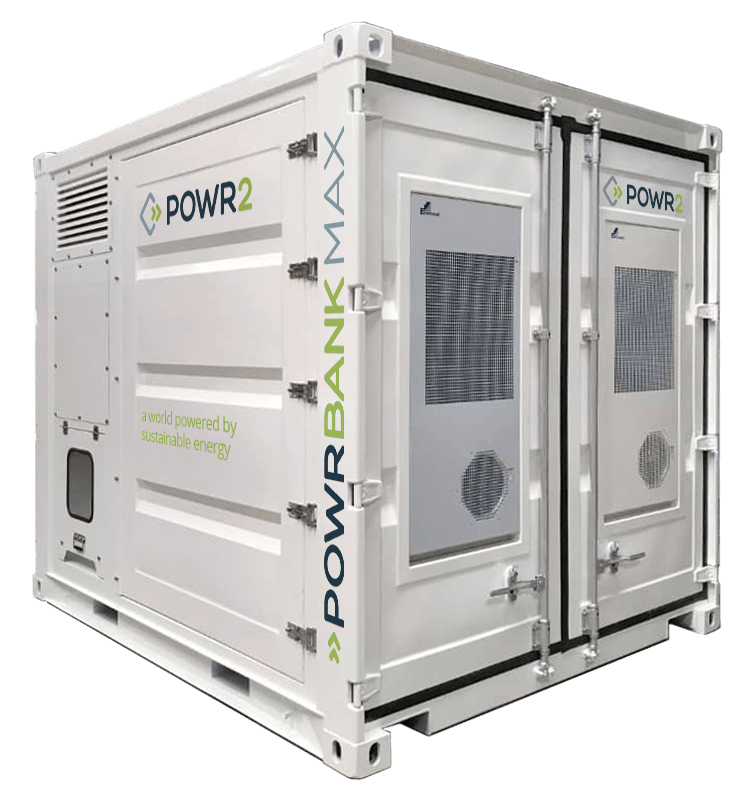 About Rental Magazine
Rental magazine covers the latest insights on equipment asset management through better equipment selection, important economic forecasts, customer-centric insight, and business management tips surrounding personnel, digital marketing, and finance. Additional information on award recipients can be found in the October/November issue of Rental and at ForConstructionPros.com.
POWR2 is a manufacturer of rental-ready, reliable, safe, and emission-free portable power products. Businesses rely on POWR2's portable power solutions to run their operations on clean energy while meeting energy efficiency and sustainability goals. POWR2 solutions are innovative because they drive profit with their cutting-edge technology. POWR2 is headquartered in Bethel, Connecticut with distribution worldwide.